Home PA Service to Busy Parents
Whether your home needs decluttering or your personal paperwork needs sorting; our home PA service will take care of everything for you.
It's common practice to have a PA at work, so why not have one in the home too - think of us as your home based PA with our industry leading homes PA service.
Our home PA team can organise and manage your home for you; we'll turn it into a welcoming, relaxing and comfortable space to enjoy.
Business PA
Not only are we home PA's to busy parents, but also to busy professionals and small businesses too.
Please contact CanDOO Concierge today to see what we CanDOO for you!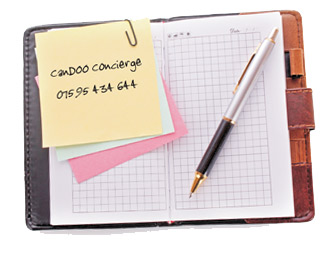 CanDOO Latest News
We're delighted to be the official supplier of Concierge Serivces to the Witton Albion Junior Football Club. If you're local to Northwich, and you ...

Wow, what an accolade! CanDOO Concierge has been chosen by the renowned 'Good Web Guide' as being one of the best Concierge sites in the UK. We're ...

Exciting News Just In! Bar a HUGE newsworthy item coming in overnight, Lisa Forbes, our CanDOO Concierge D ...

20% Off
Sign up to our FREE e-newsletter and get 20% off your first booking

Please wait, we are validating your email address...